Dear Fellow Fitness Pro,
Each and every year thousands of enter our industry as trainers and coaches. Honestly, most of them have no business here and drop out in less than a couple years…and often just a few months.
They got into the field for the wrong reasons. They didn't think this was a 'real job.' They were just in it for money (how crazy is that.) Let's face it…
"Anybody can call themselves a trainer or coach. It doesn't take much more to open up a warehouse gym or open up a bootcamp. But there are dozens and dozens of nuances, techniques and factors that separate elite coaches from the rest."
But for those trainers and coaches who got into this for the right reasons and truly aspire to be great at what they do, it's not exactly easy to figure out how to get there. You…
Attend big industry seminars and conferences
Buy every DVD and book you can get your hands on
Catch smaller workshops whenever you can
Read every article, study and blog you come across
Try all of what you learn out on yourself and your clients, trying to figure out what works
And if you're lucky you can intern under one of the elite coaches in the industry or attend one of their mentorship sessions…but that's not always practical either.
Interning requires you to move to a new city and support yourself while scraping by on an intern's wage (if it's not unpaid) and Mentoships can be pricey for a trainer or coach just starting out.
But until now, those are the options that have been available to you. Your certification organization certainly doesn't give you a blueprint or career path to follow to become a great coach and there currently is no University degree program that focuses a great deal on real world application.
Obviously this approach can work. Most of the leaders in the field achieved their success by doing some or all of what I just mentioned. But the learning curve is steep and requires a significant investment of time and money.
Your Shortcut To Becoming A Better Coach
Imagine being able to 'look over the shoulder' of not only one of the world's best coaches, but several of them, each revealing what they have done and continue to do to stay at the forefront of the field.
How much more quickly would you be able to progress as a coach?
How much faster would your clients see results or your athletes improve?
What would this do for the rate at which your business improved?
My guess is that it would shave years off the time it would take you to reach the heights on the profession and to build the type of business you want.
Because of that we've enlisted 4 of the top coaches in the world as our Faculty for a brand new program where you'll have the opportunity to literally 'look over their shoulder' while they run their own businesses…all without having to leave home.
The Elite Training Mentorship Program
As a member you'll get private access to a secure website where our Faculty members will upload private, member only curriculum like:
Videos from staff trainings they hold in their own facilities
Examples of programs they've written for their actual clients
Video examples of how they teach exercises and progressions
Handouts they provide to their own staff or interns
Templates they use in their own business
…and Much, Much more!
So who makes up the Elite Training Mentorship Faculty?
Eric Cressey
Eric Cressey is President and Co-Founder of Cressey Performance, a facility located just west of Boston, MA. A highly sought-after coach for healthy and injured athletes alike, Eric has helped athletes at all levels – from youth sports to the Major League All-Stars and Olympians – achieve their highest levels of performance in a variety of sports. Behind Eric's expertise, Cressey Performance has rapidly established itself as a go-to high performance facility among Boston athletes – and those that come from across the country and abroad to experience CP's cutting-edge methods. Eric is perhaps best known for his extensive work with baseball players.
An accomplished author, Cressey has authored over 200 published articles in all. Eric has published four books and co-created three DVD sets that have been sold in over 50 countries around the world. Eric has been an invited guest speaker in four countries and more than one dozen U.S. states. He is also a Certified Strength and Conditioning Specialist (CSCS) through the National Strength and Conditioning Association.
As a competitive powerlifter, Eric holds several state, national, and world records. A mainstay in the Powerlifting USA Top 100 lifts in his weight class, Cressey is rapidly approaching Elite status with competition bests of 540 squat, 402 bench, 650 deadlift, and 1532 total in the 165-pound weight class. He is recognized as a coach who can jump, sprint, and lift alongside his best athletes to push them to higher levels – and keep them healthy in the process.
Eric's writing and his work with athletes have been featured in such local and national publications as Men's Health, Men's Fitness, ESPN, T-Muscle, The Boston Globe, The Boston Herald, Baseball America, The Worcester Telegram, Perform Better, Oxygen, Experience Life, Triathlete Magazine, Collegiate Baseball, Active.com, The Metrowest Daily News, Parents and Kids, and EliteFTS.
Cressey specializes in applied kinesiology and biomechanics as they relate to program design and corrective exercise; maximal relative strength development; and athletic performance enhancement.
Here's what some of the other leaders in the fitness industry have to say about Eric:
"Eric Cressey is one of the brightest minds in the fitness industry-both as a generator of new ideas and the owner of one of the most successful fitness facilities in the country. Eric consistently provides cutting-edge information, which is why I've relied on him for years as a go-to source for some of the largest fitness publications in the world. When you visit Cressey Performance, you experience a facility that was created the right way, with quality programs, a quality staff, and a foundation geared towards results. Eric is an invaluable resource for the fitness community."
Adam Bornstein
Best-Selling Author, Editorial Director of LIVESTRONG.COM
"Eric Cressey is among the smartest, hardest-working, and most passionate coaches I've ever known. He's truly a leader in the fitness industry. And a welcome one at that. In a field where it seems anyone can become a "fitness pro", Eric has demanded more-more from himself, his colleagues, and his students. He's invested years of his life-training real people, studying anatomy and physiology, and collaborating with the best minds in the business-in order to better understand the human body, improve performance, reduce injury risks, and achieve the results his clients want. Because at the end of the day, the clients are all that matter. Were they successful, or weren't they? That's the question Eric continually asks himself. And that's why I'm glad to support any product he puts out. He's a top tier coach who everyone learn from. (Plus, he's one hell of a deadlifter.)"
Adam Campbell
Fitness Director, Men's Health
"Eric Cressey is a great new coach to emerge on the high-performance scene. With his mixture of academic work, practical experience, and high level athletic achievement, he's one of the coaches I'll turn toward in the future when I'm looking for unique insight into getting the most out of my athletes."
Dr. John Berardi, CSCS
Precision Nutrition
www.PrecisionNutrition.com
"I first came across Eric Cressey's name at T-Nation. After reading several of his articles, I realized that this was going to be one of the guys to watch in the industry. I was equally impressed by his overall knowledge of exercise science as well as his ability to make rather dry information seem interesting. As a result, I decided to invite Eric, along with Mike Robertson, to give a two day seminar called Building the Efficient Athlete at my facility. Needless to say, those who attended the seminar, as well as myself, were very impressed with the information presented as well as Eric's ability to articulate it. Fast forward to August, 2011, and Eric and Mike have evolved into two of the marquee guys in the fitness industry. The quality of information that Eric and Mike have put out over the last 5 years continues to amaze me especially since both guys run world class training facilities as well. So, if you are a strength coach or gym owner, you should definitely have these two guys earmarked high on your 'go to' resource list for both continuing education as well as business development."
Joe Dowdell
Founder & CEO of Peak Performance in NYC (Voted one of the top 10 Gyms in America two years in a row by Men's Health Magazine)
www.JoeDowdell.com/
Mike Robertson
Mike Robertson is the Co-Owner of Indianapolis Fitness and Sports Training, recognized by Men's Health as one of the Top 10 Gyms in America. He's one of the most sought after writers and presenters in the fitness industry, with articles appearing in publications such as Men's Health, Men's Fitness and Outside magazines and speaking regularly at events such as Perform Better Summits, IYCA International Summit, Bootcamp Bootcamp and his own Midwest Performance Enhancement Summit.
Here's what some of the other leaders in the fitness industry have to say about Mike:
"Mike Robertson could very well be the Clark Kent of the fitness industry. Quiet. Unassuming. Almost goes unnoticed. But underneath that quiet demean our is a world class coach armed with almost superhuman skills and knowledge on almost every aspect of fitness training.
Definitely a name that's on my radar. And on my personal advisory team. Mike not only has the knowledge, but he can actually apply it in the real world."
Alwyn Cosgrove
www.AlwynCosgrove.com
"Mike Robertson has established himself as one of the top strength coaches and corrective exercise specialists in the world. His knowledge of the musculo-skeletal system is staggering. Yet even more impressive is his ability to improve the movement and function of the human body. From improving knee pain and shoulder weakness – to lifting bigger weights, Mike always has a fresh and new way of looking at the body."
Dr. John Berardi, CSCS
Precision Nutrition
www.PrecisionNutrition.com
"Mike Robertson is one of the few coaches in my 'inner-circle' that I trust & respect with training advise. His knowledge & understanding of the human body is on par with the best in the industry. I would recommend anything with Mike's name on it to anyone looking to get stronger, healthier or perform better."
Joe DeFranco
www.DeFrancosTraining.com
"I've been in this business for a long time and it's not every day that some one comes along and makes me sit up and take notice. When I first started reading Mike Robertson's stuff a few years back I was seriously impressed. Mike has an incredible knowledge of the human body and ton of practical experience to go along with it. I honestly wouldn't hesitate for a second to recommend anything with Mike's name on it to those looking to improve their strength and conditioning knowledge. On top of that, and more importantly to me, Mike is a first class, stand up human being."
Jason Ferruggia
Performance Enhancement Specialist
www.JasonFerruggia.com
"After all our communication via e-mail, and Mike's selfless coaching for myself and my athletes, I must say he's one of the most genuine Coaches in our field.
Any time I have a question or need your assistance, Mike is always available and giving. Best of all, he's ego free! For someone who knows as much as he does he sure keeps it quiet! Bottom line is I want to thank Mike for all his guidance since we've first spoken and I can say with absolute confidence that any athlete or Coach who can receive training from him should jump on the opportunity ASAP!"
Zach Even – Esh
Strength Coach
www.ZachEven-Esh.com
Dave Schmitz
Dave Schmitz (aka… The Band Man) is the Co-Owner of Resistance Band Training Systems, LLC and the creator of www.resistancebandtraining.com, the only website exclusively devoted to training with large continuously looped resistance bands. Recently named one of the 100 Most Influential People in Health & Fitness, Dave's unique professional background and vast experience as an orthopedic physical therapist, performance enhancement specialist, certified strength and conditioning specialist along with his 27 plus years of living fitness and performance training, has allowed him to turn a simple 41 inch resistance band into an incredible multi-faceted total training experience for 1000′s of athletes and fitness enthusiasts around the world, while helping 100′s of fitness professionals and coaches help get their clients or athletes BETTER with BANDS. What initially started out as a small basement band gym in his home has evolved into an international full service online and offline fitness company.
Resistance Band Training Systems, LLC and www.resistancebandtraining.com were never created to sell bands. Rather it has always been about teaching and training everyone on why resistance bands were a necessity, not an alternative, when it came to developing training and performance programs that get fast and effective results. Even with a growing online business, Dave continues to run his own adult fitness boot camps and monthly athletic performance camps. He also continues to lecture around the country, teaching coaches and fitness professionals on how to effectively train with resistance bands. Dave's passion and pursuit of knowledge has allowed him to create over 12 DVDs and write 100′s of articles on the Art of Resistance Band Training and Conditioning. As a result it is not a surprise or an accident that Dave Schmitz has become nationally known as "The BAND MAN".
Here's what some fitness industry leaders have to say about Dave:
"Dave thank you so much for all you do, your new bands are great. When my clients work with your bands it is always the most favorite part of their workout. The bands allow them to work extremely hard but still have a blast doing it. I recommend your company to everyone I work with, your products are the best and your customer service is top notch. Thanks again,"
Karen Skidmore, ATC
"I have been doing my homework practicing and reading all your articles. Wow I am so sore today especially abdominal area. I am so glad to have found your ideas and learning process. It is truly amazing. I cannot wait to get my new bands and accessories I ordered yesterday. It seems this is endless in training styles. I am so excited. I trained client last night and at first her response was bands? After the workout she said it was awesome. I impressed myself and I had many people out on floor watching and observing. Dave you are right it does make you stand out alone. No one in my gym uses these type bands. I hope to become one of a kind trainer and user with of course your help and support. Really thanks so much I am grateful. Plus the workouts really do work. I am a fan!"
Mary Jo Iacono
Fitness Professional
"There is simply nobody in the fitness industry that understands or teaches resistance band training better than him. I feel truly fortunate to have discovered Dave and Resistancebandtraining.com when I did.
If you want to be the very best personal trainer, fitness professional and fitness business owner, getting to know Dave and learning how he takes a simple 41 inch band and turns it into a total training experience is a must.
Getting Better with Bands is not just about exercise it impacts all facets of a fitness career."

Justin Yule BS, CPT, YFS
Owner, Fitness Revolution – Chanhassen MN
Tyler English
Tyler English has quickly become one of the fitness industry's leading experts. He is founder of Tyler English Fitness, a state of the art 9,100 sq. ft. facility and one of America's top gyms. Home to over 400 clients, Tyler's facility provides world class fitness bootcamps, semi-private training, permanent weight-loss programming and youth fitness / sports performance training.
Tyler is the author of the upcoming Men's Health Bodybuilder's Bible and is a two-time International Best-Selling Author – as co-author of Total Body Breakthroughs and "The FIT Formula" - and his programs and work have grown to be featured in Shape, USA Today, All You, The Hartford Courant, Hartford Advocate, on Amazon.com, Stack.com, Better Connecticut, Natural Bodybuilding Radio, NBC, FOX, CBS and ABC, while helping hundreds of busy men and women from all over Connecticut get into the best shape of their lives.
Tyler's work ethic and dedication to goals and a results-oriented lifestyle is apparent in his own body of work. He earned the honor of a Professional Natural Bodybuilder with the World Natural Bodybuilding Federation (WNBF) in only 3 years of competition and won the 2010 WNBF Mid America Lightweight Championship and finished as the 3rd place Middleweight in the World at the 2010 WNBF World Championships. Tyler prides himself on training more like a world-class athlete than your typical gym going bodybuilder.
Tyler has become one of the most respected fitness professionals in the fitness industry – while always displaying a high degree of integrity, responsibility, and ambition. He has proven to be a respected leader within the fitness community, both locally and nationally.
Here's what some fitness industry leaders have to say about Tyler:
"I've always thought that not too many people could out-hustle me. But that was before I met Tyler English. This is a guy who gets shit done! Even though he's younger than me and has been in in the industry less time I still get inspired by everything he does because the guy is a freakin' machine. His knowledge of both training and business is second to none. And when he doesn't know something he invests time and money to find the answers and become even better at his craft. He leaves nothing to chance.
When it comes to writing killer programs and running a HUGELY profitable training facility Tyler English is right up there among the elite. If you do what he does and says you can't help but to be wildly successful.
On top of all that he's one hell of a stand up person who would give you the shirt off his back. To me that means more than anything and that's why I'm proud to call him not only a colleague but a friend."
Jason Ferruggia
Strength & Conditioning Specialist
Chief Training Adviser to Men's Fitness Magazine
"In our ever expanding, changing and evolving industry there is a growing need for true professionals. Tyler English is the epitome of what the fitness industry requires if it is to truly make a difference in the world we live in. It is a rare occasion to find a more caring, inspirational, educated and passionate human being that is willing to due what ever it takes to elevate himself and the fitness industry at large to new heights. Tyler English is that person. It is a honor to call Tyler a colleague and a blessing to call him a friend."
Dave Gleason YFS III, YSAS, HSSCS
Owner, Athletic Revolution Pembroke, MA
2010 IYCA Trainer of the Year
"I have had the pleasure of knowing Tyler English for several years now. He is a tremendous asset to our profession
Tyler has quickly set himself apart from others in our industry and has established himself as a true leader and innovator. I first met Tyler at a convention that included some of the top industry leaders. You know the old saying, "You only get one chance to make a good first impression", and Tyler made the most of that 'first impression'. He has proven to be a take-charge person who is able to successfully develop and implement plans.
Tyler continues to demonstrate his leadership ability by mentoring new trainers. His advice has been a great help to these trainers, many of whom have taken time to share their comments with me regarding his pleasant and encouraging attitude. I look forward to following Tyler's continued success."
Greg Justice
The Smart Group Training Team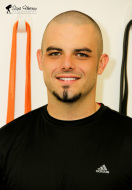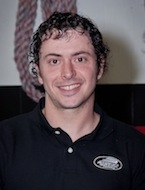 Steve Long – NSCA, FMS, USAW, IYCA, TPI, HKC, KBA
Owner of Complete Fitness ResultsCo-Creator of SmartGroupTraining.com
Bestselling Author and Lecturer
Top 5 Best Personal Trainers in St. Louis ( 2010)
Top 25 Fitness Industries Rising Stars (2011)
Program Advisory Committee For Missouri College

Jared Woolever – M.S., NSCA-CPT, IYCA, TPI, FMS
Owner of Accelerate Health & Fitness
Co-Creator of SmartGroupTraining.com
Bestselling Author and Lecturer
Together the Smart Group Training Team of Steve Long and Jared Woolever are revolutionizing the way that fitness professionals design and implement their bootcamp and group training programs. Steve and Jared run two of the most successful facilities in the Midwest and have built those facilities on the foundation of great group training and they're going to help you take your group training to the next level with smart group training.
Group training doesn't have to be a watered down version of the type of training your clients really deserve. Learn how to take your group training to an entirely new level. Your group training can include screening, corrective exercise, individualized program design, and everything else that personal training offers. You can provide the best value in training, provide a great atmosphere, and produce results with Smart Group Training. Steve and Jared are part of ETW to show you how.
Here's what some fitness industry leaders have to say about the Smart Group Training Team:
"They say that hard work beats talent any day of the week but I say only when talent works hard have you found the unstoppable formula for success. Steve and Jared are two great examples of talented fitness professional who are willing to put in the leg work to create real change for their clients and campers. Often times that means doing things that many other trainers are either too lazy or unwilling to do such as assessments for group training. With this product you can see exactly what type of extra work it takes to separate yourself from all the other spandex-wearing, chicken and broccoli-eating trainers that are caught on the same hamster wheel they tell their clients to get off of."
BJ Gaddour
CEO – StreamFit.com
Contributor – Men's Health and Women's Health Magazines
"I've known Jared and Steve for about 3 years. Without a doubt their dedication to our industry is that typically only seen in industry leaders. They are both extremely knowledgeable, alone, not only about group training and corrective exercise, but are well rounded in many aspects of fitness and performance training. Put them together and they are like a "Fitness Dynamic Duo". Although I've been a fitness professional for almost 15 years, Steve and Jared teach me something every time I talk with them and you will, too. You can trust that anything that Steve and Jared do is a top notch, a great value and will help you improve your fitness business."
BJ Bliffert
Owner, Full Throttle Athletics and Athletic Revolution Frisco
Co-Author of the International Best Seller "Total Body Breakthroughs"
"Steve and Jared are the dynamic duo of corrective exercise, especially in the group personal training environment. These are the guys that got me hooked on FMS and helped me incorporate it into my boot camp program. In 15 years of personal training and management I've come across and worked with several hundred personal trainers. I consider Steve and Jared to be two of the very best. They're my go-to-guys for movement screening and corrective exercise programming. They should be yours, too!"
Justin Yule, BS, CPT, MTE, FMS
President & Chief Fitness Officer
Chanhassen Fitness Revolution
Vaughn Bethell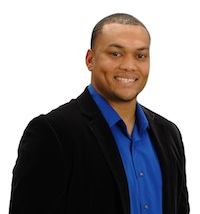 Vaughn Bethell is the founder and CEO of Performance QSA, LLC in Greenville, SC. He founded the company in 2003 with a vision of providing the best opportunity for athletes and the general population to train at the highest levels in an effort to reach the maximum potential.
This vision has become a reality.
Today QSA is a 12,000 sq. ft. facility with over 400 clients. Their client base has included everyone from soccer moms to athletes from the NFL, MLS, A-League, MISL, NBA, Majob League Baseball and more.
Vaughn has also been:
Speed Coach for the Furman University Men's Soccer team
Speed Expert for the Doug Allison Soccer Academy
Speed/Strength Coach for the Presbyterian College Men's and Women's Soccer teams
Speed/Strength Coach for the Presbyterian Men's and Women's Lacrosse teams
Speed/Strength Consultant for the Bahamas Men's National Soccer Team
Speed/Strength Consultant for Furman United Soccer Club
Performance Enhancement Specialist
Weight Management Certified Consultant
IYCA – Certified High School Strength & Conditioning Specialist
Certified Under Armour Combine 360 Trainer
Certified/Authorized Nike SPARQ Trainer
Best Selling Author
Vaughn has also worked with well over 1,000 personal training clients over the last 8 years to help them achieve their health, fitness, and performance goals.
Vaughn and his award winning staff will be sharing the training system and methods that have allowed QSA to become the premier training facility in the southeast.
For the very serious coach or trainer, or anyone aspiring to become that, this is an incredible opportunity. You will see how these elite coaches continue to master their craft, trainer their staffs and get incredible results for everyone they work with. You'll also see, first hand, how they've each built incredibly successful businesses and careers doing what they love.
Never before has behind the scenes access to 4 different elite level coaches been available, and it's unlikely that this level of remote access will ever be offered elsewhere.
So How Much Does The Elite Training Mentorship Cost?
Well, I'm completely aware that this type of access to these experts could easily sell for hundreds of dollars each month. After all, a one-day seminar typically costs a couple hundred dollars. A coaching call with any of our Faculty members would likely cost about the same if you could even get them on the phone. And a 3 Day Mentoship with any comparable industry expert is an investment of several thousand dollars…not including travel expenses.
But to get full access to the Elite Training Mentoship, you're not going to pay anywhere near that amount. As a matter of fact, your total monthly investment to look over the shoulder of all six Elite Training Mentoship Faculty members is only $49.95. The money you'll save in education and make in your professionals career from this can very easily pay you back hundreds – maybe thousands – times your small investment.
A Fast Track To Becoming A Better Coach – Yours For Only $49.95 A Month
So why are we offering this system for such a ridiculously low price? Well, it's really quite simple. Since our faculty members can simply share what they're doing each and every day in their own businesses and simultaneously have a huge impact on the industry at the same time, making this affordable was an obvious Win / Win.
'So why are you offering this incredible resource?'
The reason we're offering the Elite Training Mentorship is to help coaches like you. Fitness pros that want to succeed in this industry but don't want to have to re-invent the wheel. There's plenty of room in this industry for more high quality professionals and this is a great opportunity for the ETW Team to help motivated coaches become better at what they do and enjoy the type of career they want.
The truth is this: if you are wiling to invest thousands of dollars in books, DVDs, Seminars and other types of continuing education, spend the next several years pouring over research, testing everything you learn and dedicating thousands of hours to becoming a great coach…you can get there. That's how our Faculty has gotten to where they are and so many other Elite coaches have reached the heights in this profession that they have.
But if you'd rather:
Accelerate your learning process.
Avoid having to re-invent the wheel.
Save thousands of dollars you'd spend.
Start getting better as a coach TODAY
All while investing less than you'd make in a single training session for your entire Monthly Membership, then this should be one of the easiest decisions you've ever made.
Join The Elite Training Mentorship Now:

Make today your best!
Ryan Ketchum